BLOK Wellness
Brand Identity

With Olivia French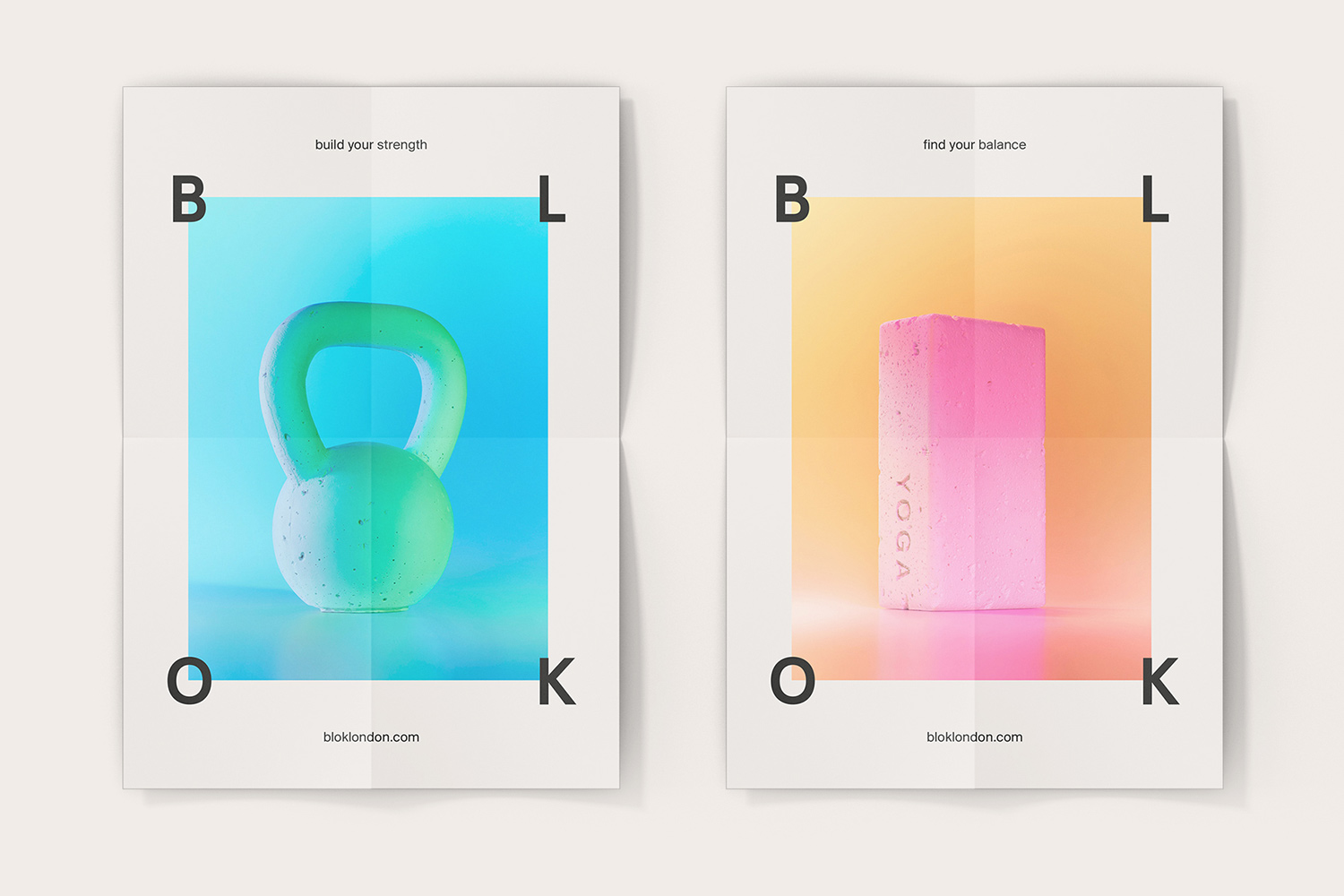 BLOK is a gym with locations in London and Manchester. We were asked to create a brand identity that represented the more artistic approach to wellness for which BLOK is now famous.

We created a logo that works as a framing device - the BLOK letters being able to hold content. A key focus of the BLOK interior design was light installations, so we created a series of gradients that mimicked the blending of warm or cool light sources within the building.

Two gradients were created; each representing one of the two studios: Strength (warm gradient) and Balance (cool gradient). These two colour palettes are used across all materials to indicate which of the two disciplines the content refers to.